GP Registrars
For a number of years we have accepted training placements of GP registrars completing requirements for the Fellowship of the Royal Australian College of General Practitioners (FRACGP).
GP registrars are fully qualified doctors who have decided to specialise in the area of general practice. They have completed many years of medical training at University and in hospitals. As part of their final training they work in general practice.
During their placement with us the registrars are under the mentorship of Dr Schwarz, Dr Matthew Gray and Dr Farmer. We believe this program offers valuable experience to these doctors as they work with the other GPs in the practice. It is also a constructive way for the surgery to contribute to the development of general practice in and beyond Camden.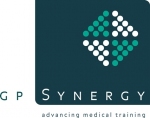 To become an accredited training facility, practices are required to meet specific requirements set out through the college of Royal Australian College of General Practitioners (RACGP). We do this training through GP Synergy, our training provider.